Porcelain Veneers: a Popular Cosmetic Dentistry Option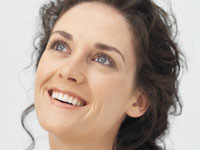 Modern cosmetic dentistry offers a wide selection of options for today's consumers for enhancing their smiles. As an alternative to crowns, chipped or stained teeth can be effectively restored with porcelain dental veneers -- ultra-thin, custom-designed ceramic shells bonded to the front teeth.
A porcelain dental veneers can change a tooth's color, size or shape. They're ideal for a number of tooth restoration purposes:
to mask severely stained teeth, such as from antibiotics;
those with discolored fillings on front teeth;
to repair crooked, chipped teeth;
or for those with poor spacing or worn enamel.
Porcelain dental veneers have a good longevity record, lasting many years when properly applied.
About the Porcelain Dental Veneers Procedure
Porcelain dental veneers treatment requires a four-step process:
First, patients consult with the cosmetic dentist regarding the specific nature of the desired changes. It is possible that you and your dentist may want to view the expected final result. This can be accomplished by performing a "wax up" of your teeth on some impressions (molds) of your mouth. You may also view the expected result via a computer enhancement program.
During the next appointment, your teeth will be prepared for the porcelain dental veneers. They'll be lightly buffed to remove about 0.5 mm from the tooth's surface (which may require local anesthesia).
Next, an impression will be made of your teeth for customizing the porcelain dental veneers. This will be sent to a dental lab and used for creating a perfect fit. A temporary dental veneer might be applied at this time, if appearance is of special concern.
When the porcelain dental veneers are ready, the dentist will carefully attach them, adjusting the shade if needed. Once the dental veneers are cemented, color alteration is no longer possible. Dental cement is applied between the porcelain dental veneers and tooth. A "light" touch finalizes the process with a beam of light activating the hardening of the cement.
Once teeth have been veneered, they will require periodic treatment and regular visits to the dentist. The result is a beautiful and long lasting smile you will love!
By Brian J. Gray, DDS, MAGD, FICO
Restorative Dentistry Treatments, Inlays And Onlays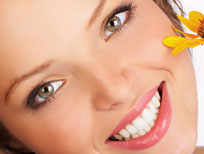 Dental inlays and dental onlays are valuable for restoring teeth that are severely decayed or worn. Typically, they are applied to the chewing surfaces on the back teeth.
What Is the Difference Between a Dental Inlay and a Dental Onlay?
In restorative dentistry, an inlay is used more like a filling for restoring normal tooth structure. It is best if the surface is small and only involves the chewing surface and surfaces between the teeth.
An onlay is similar to an inlay but treats larger areas, covering the entire chewing surface of a tooth. Dental onlays are recommended for larger tooth restorations and when chewing surfaces require long-term protection.
What Are Dental Inlays and Dental Onlays Made of?
Since both are used in areas of heavy chewing and grinding, they must be made from durable materials. They can be made from porcelain or composite resin chosen to match the color of your teeth or they can be made of a mixture of metals called an alloy. Alloys can be a mixture of metals like gold and palladium or nickel and chromium.
What Are the Restorative Dentistry Procedures for Dental Inlays and Dental Onlays?
The tooth is first prepared by removing portions of decay or damage. The remaining tooth structure is shaped in preparation for the dental inlay or dental onlay. An impression of the tooth is made along with opposing teeth and the bite. From this, a plaster model is formed that is used for a custom fit matching the contours of the tooth.
Since both dental inlays and dental onlays are custom-made, a second appointment is needed for checking the fit and cementing the inlay or onlay permanently. At that appointment, any adjustments to the bite will be made. A final polishing adds the final touch to this restorative dentistry treatment.
By Danine M. Fresch, DDS