A. - Fall River, MA
Well-run efficient office with high degree of professionalism; no overbooking so the patient is seen at the scheduled time (I've never waited more than 5 minutes); reasonable, flexible payment plan; I like the predictability of knowing that I deal with the same dental assistant at each visit. Dr. Ponte provides meticulous dental care with the work ethic and integrity of a perfectionist. He is an excellent diagnostician and problem-solver who does no more and no less than what is required to accommodate the patient's dental needs. I've been treated in his office for several years, most recently for crown work. Not only is each crown aesthetically pleasing, but Dr. Ponte was able to remedy the stressor points that I was putting on my teeth and jaw. I've stopped clenching and grinding my teeth.
Our practice accepts insurance from the following companies.

Aetna
Aetna is a national leader of health and related benefits offering dental insurance to our North Dartmouth patients, as well as health insurance, pharmacy, and life insurance products for individuals, medicare insurance and disability.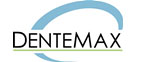 Dentemax
DenteMax is a national, credentialed dental PPO network offering more than 121,000 dentist access points across the country, including dental care in the North Dartmouth area.

Careington
The Careington Dental Network is one of the fastest growing independently owned dental networks nationwide, providing our North Dartmouth area patients with affordable dental care - without interfering with the dentist-patient relationship. More than 65,000 general dentists and specialists offer Careington's discount fee-for-service (POS) and PPO plans nationwide.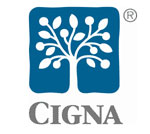 CIGNA
CIGNA offers a variety of dental plans and dental insurance to our North Dartmouth area patients, including CIGNA Dental Care (DHMO), CIGNA Dental PPO or CIGNA Traditional.

MetLife
MetLife offers our North Dartmouth area patients a range of competitively priced dental insurance benefits plans for companies of all sizes.

Delta Dental
Delta Dental Plans Association is a not-for-profit organization with some for-profit affiliates as member companies. Through its 39 independent member companies, it offers national dental coverage to our North Dartmouth dental patients - administering programs and reporting systems that provide employees and individuals with quality, cost-effective dental benefits and superior customer service.

Anthem Blue Cross
Anthem Blue Cross offers dental coverage for North Dartmouth area individuals and families in California, including a PPO plan, and HMO plan and an international emergency dental program.

HumanaDental
HumanaDental is one of the nation's 10 largest dental insurance carriers offering a dentist network with more than 130,000 dentist locations. North Dartmouth area members and their families benefit from negotiated discounts by choosing dentists in its network.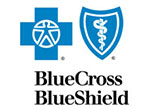 Blue Cross Blue Shield
Blue Cross and Blue Shield companies nationwide provide healthcare benefits to our North Dartmouth dental patients as well as across the country and around the world. With access to the care you need and when you need it - Blue Cross and Blue Shield policy holders can have peace of mind when at home or traveling abroad.
Rebuild your confidence
Don't let untreated dental problems get you down. Rebuild your confidence with a beautiful new smile. From simple treatments that make a big difference, to more extensive work, unveiling the smile you were meant to have can have profound life-changing effects. Serving the North Dartmouth, MA area and offering cosmetic dentistry, Dr. Ponte can help you develop an affordable treatment plan you'll feel good about.
Maximize your dental insurance benefits
At Tucker Road Dental Associates we aim to maximize your insurance benefits and make any remaining balance easily affordable. North Dartmouth area dentist Dr. Paul Ponte and his knowledgeable staff can help answer any of your insurance questions.
We accept most insurance carriers. Please check with us prior to your appointment, but it's safe to say we likely accept the type of insurance you carry.
Credit cards accepted
Most major credit cards are accepted at Tucker Road Dental Associates in the North Dartmouth area. Types of cards accepted include Visa, MasterCard, and Discover Card.
Don't be embarrassed any longer
A negative self image can be detrimental to many facets of your life. North Dartmouth area dentist Dr. Paul Ponte understands the positive life-changing power that a healthy and beautiful smile can bring to you. Here at Tucker Road Dental Associates, we don't want you to be embarrassed any longer. Why not take your smile - and even your life - to a new level of self-confidence and beauty?
Comfortable dental hygiene treatment for oral health
For comfortable dental hygiene treatment in the North Dartmouth, Massachusetts area, Dr. Paul Ponte is known for having a gentle touch. The friendly team at Tucker Road Dental Associates provides teeth cleaning for a whiter smile.
Maintaining good dental hygiene is the foundation for healthy teeth and gums. We're committed to helping you have a lifetime of oral health.