Porcelain Veneers: a Popular Cosmetic Dentistry Option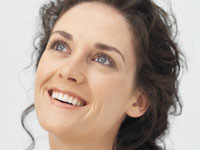 Modern cosmetic dentistry offers a wide selection of options for today's consumers for enhancing their smiles. As an alternative to crowns, chipped or stained teeth can be effectively restored with porcelain dental veneers -- ultra-thin, custom-designed ceramic shells bonded to the front teeth.
A porcelain dental veneers can change a tooth's color, size or shape. They're ideal for a number of tooth restoration purposes:
to mask severely stained teeth, such as from antibiotics;
those with discolored fillings on front teeth;
to repair crooked, chipped teeth;
or for those with poor spacing or worn enamel.
Porcelain dental veneers have a good longevity record, lasting many years when properly applied.
About the Porcelain Dental Veneers Procedure
Porcelain dental veneers treatment requires a four-step process:
First, patients consult with the cosmetic dentist regarding the specific nature of the desired changes. It is possible that you and your dentist may want to view the expected final result. This can be accomplished by performing a "wax up" of your teeth on some impressions (molds) of your mouth. You may also view the expected result via a computer enhancement program.
During the next appointment, your teeth will be prepared for the porcelain dental veneers. They'll be lightly buffed to remove about 0.5 mm from the tooth's surface (which may require local anesthesia).
Next, an impression will be made of your teeth for customizing the porcelain dental veneers. This will be sent to a dental lab and used for creating a perfect fit. A temporary dental veneer might be applied at this time, if appearance is of special concern.
When the porcelain dental veneers are ready, the dentist will carefully attach them, adjusting the shade if needed. Once the dental veneers are cemented, color alteration is no longer possible. Dental cement is applied between the porcelain dental veneers and tooth. A "light" touch finalizes the process with a beam of light activating the hardening of the cement.
Once teeth have been veneered, they will require periodic treatment and regular visits to the dentist. The result is a beautiful and long lasting smile you will love!
By Brian J. Gray, DDS, MAGD, FICO
Cosmetic Tooth Bonding Fixes Damaged Teeth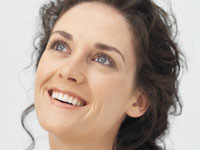 Cosmetic dentistry is everywhere these days.
With new materials, especially dental "superglues," we're reshaping teeth, filling gaps between teeth, restoring broken teeth, replacing missing teeth, placing lighter braces. The technique is called dental bonding, and the aesthetic result is wonderful.
But it's not forever.
The American Dental Association puts the life of tooth bonding materials at about five years. This may be a conservative estimate, but there will come a time when a bond needs attention.
In general, if you treat a bonded tooth like your other teeth, you'll keep your dental restoration intact longer. Lax home care habits or the wrong foods can hasten wear and tear.
So go easy. If your tooth restoration is brand new, or years old and still flawless, keep smiling. With care, we've seen dental bonding last a long, long time.
Here are some reminders to help lengthen the life of your dental restoration.
Expect to come in more often just after your tooth restoration is placed. The edges of bonded restorations need a once-over after a few months to verify a smooth fit. And we'll check to make sure there is no gum irritation, too.
Certain unforgiving foods can threaten any dental restoration. Watch nuts, hard candies, some fresh fruits - a bond could crack. We don't see it often, but with heavy-handed treatment, veneers can pop right off - not a real confidence-builder in a crowd.
Nail-biting and ice-chewing are out.
Use a non-abrasive toothpaste and a soft brush.
Coffee, tea, colas, and cigarettes, of course, are not your restoration's best friends. They stain, among other unsavory things.